Concept to Creation
Innovative design and our creativity with timber enable us to bespoke uniquely handcrafted furniture.
Since 1985 we have acquired a reputation for delighting our clients with furniture that is purely functional, purely aesthetic or the perfect balance of both.
Recent Work
Rimu extension table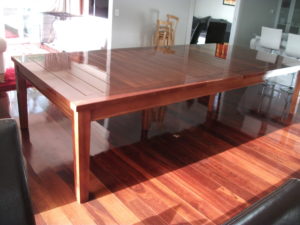 This is a VERY large table.. fully extended it is 3.5m long by 1.5m wide!
View Gallery
'Terry was able to understand the image I had in my mind and bring it to life!'
Pat Cushing